Gold plated fingers
Electronics recycling
More Gold plated materials we buy pictures. or back to General E-waste gallery
---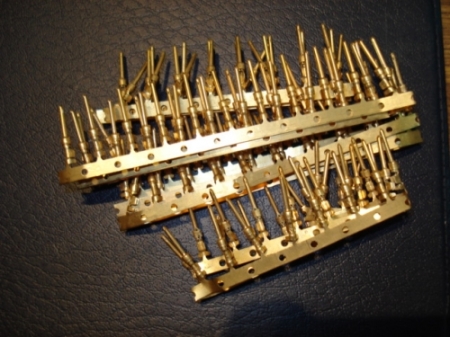 Gold plated fingers
We buy all kinds of gold plated materials for recycling, we do gold recovery in house.

Please note that what you see in this picture is not exactly gold plated fingers, these are pretty plated pins / trimmings.
here is real Gold plated fingers. Please note We pay very high prices per lb for all high grade gold plated materials such as these.